So Max was bought in 2003 in Mason City, Iowa by her previous owner.
When he moved (back) to Minnesota he took her with him.
But Max didn't see much of the streets of Minnesota as I was told by her previous owner.
He took care of her, fixed some things, got her licenced and stored her safely in a barn.
After around 12 years of having her (2003 – 2015) he found that he might not have enough time and finally decided to sell her.
Jeremy – did I put this right? 🙂
Thats when I enter the story.
I had already been looking for a Mustang Coupe, V8, build years 1967 / 1968 for quite some time at that moment in early 2015.
There were lots of cars available on the market in Germany, in various states of preservation and within various ranges of pricing.
None really caught my eye, not a single one caused that "click" of "must-have".
That's when I found Max on a large internet platform.
In an act of frustration I simply had ommited the limitation of only searching in my home country and changed the search criteria to "worldwide".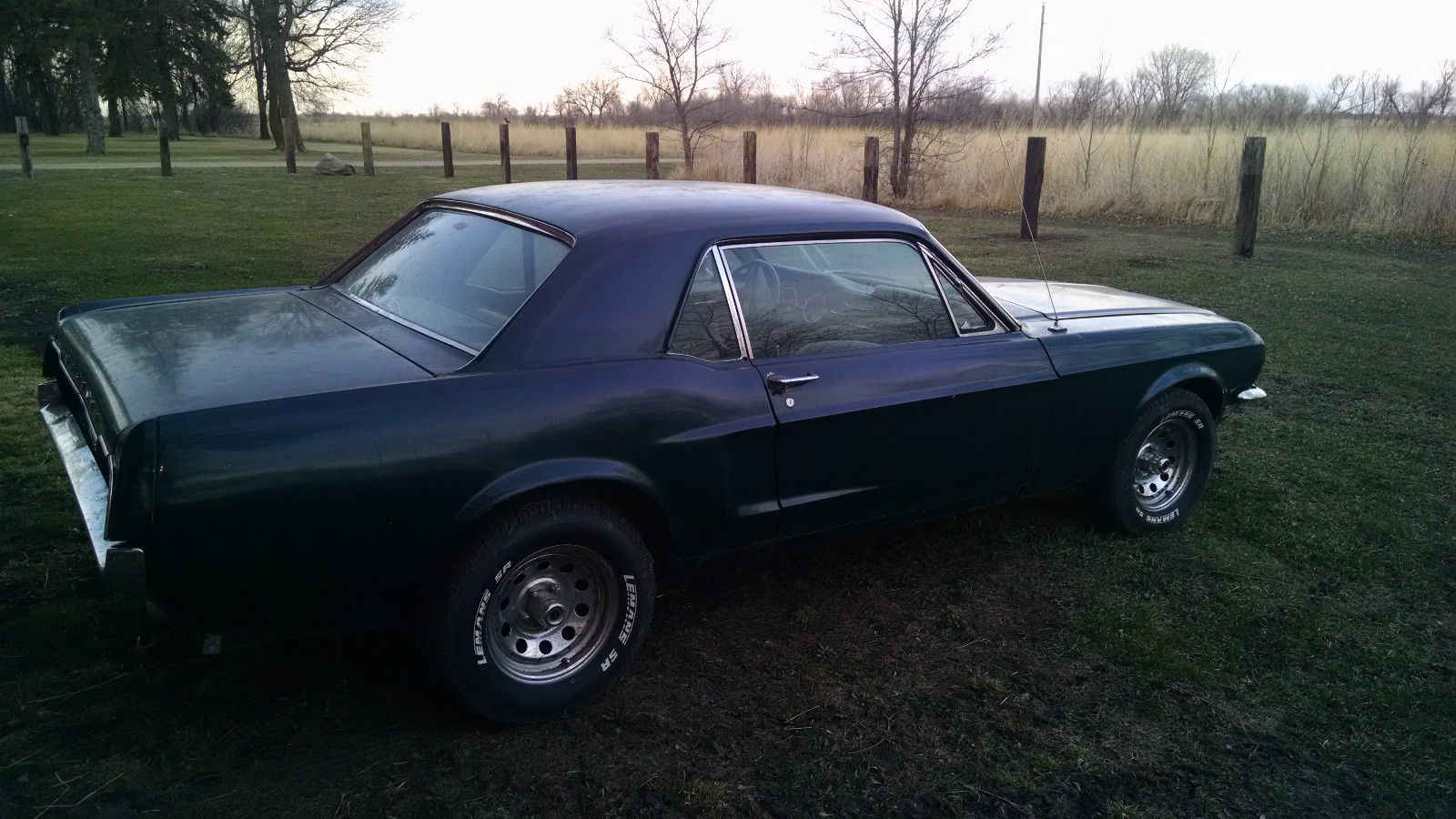 There she was. She instantly looked like the perfect match.
Technically mostly ok and running, in need of some attention to body and painting.
Sounds like just mine.
I made contact to the owner, we talked about pricing and details of her state of preservation.
After we came to an agreement I took a look at her location and to my surprise it was in a reasonable distance to a place I was going to in the US anyway.
So I decided to take a look. Read on in "part II of the buying" soon…